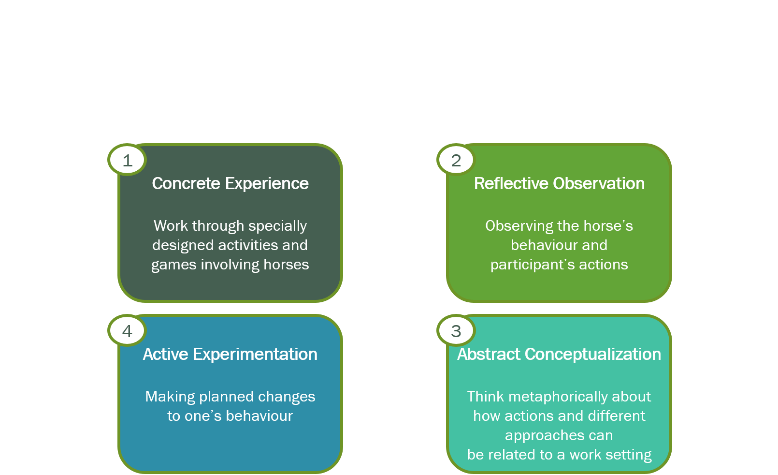 Equine Assisted Learning (EAL) is an experiential and transformative approach to team building and development of leadership skills. Through activities that help you understand the innate nature of horses, participants learn to pay attention to subtle body language and maintain clarity in thought and approach when trying to achieve a goal while involving a horse.
Unlike just another 'feel-good' offsite program, our programs provide leaders and teams with immediate take-aways and approaches for:
Effective conflict resolution
Change management
Building trust, respect and dependability within teams
Clarity of direction
Projecting presence
Leading through uncertainty
and much more
These sessions are facilitated by Subhadra Cherukuri, our founder who is a certified Horse Assisted Educator based on the HorseDream® concept from EAHAE, who combines her knowledge of horses with her experience as a former management consultant, in order to create unique learning experiences for corporates and schools.